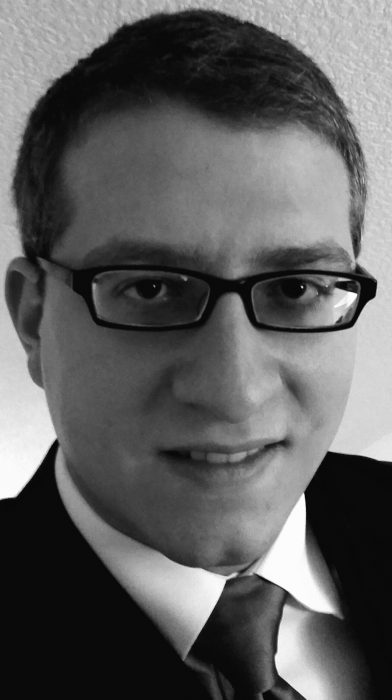 Raul Glavan, prize winner of the multinational trading competition "Iron Trader 2011", mastered the challenge by being the best trader in the community contest competing against more than 2,500 participants. The result was a return of 495% in a trading period of two months. In addition, he won the final contest in live trading at the Frankfurt Stock Exchange. He was also for a long time managing the best performing wikifolio out of more than 3,500 wikifolios at the new social investing platform wikifolio.com with a total return of +610,86% ("Performance seit Beginn +610,86%") high watermark in 2013 since inception.
At the age of 24 Raul founded his first banking consultancy company in Germany with the focus on digitization in brokerage and trading issues. He completed his master's degree in finance and besides his master's degree and running his own company, Mr Glavan worked as an academic research assistant for Finance. He also worked in different roles in global asset management companies. As consultant he was mainly involved in advising different absolute return fund startups and was also working on diverse process optimization projects for some of the biggest banks and brokerage companies in Europe.
Since his early school time he started trading stocks and developed numerous different trading systems which are based on technical patterns, fundamental analysis and sentiment trading. His specialization lays in sentiment analysis, where his skill combines his own indicators and sentiment analysis tools to trade both on long and short term. Using various and highly innovative techniques which have not been published so far, he takes advantage of the opportunities that may arise. Raul Glavan holds a bachelor degree in Business Administration with specialization in information technology and a master degree in Finance.
In 2017 Mr. Glavan was also invited to Boston (USA) as rising star investment manager globally through one of the world biggest asset management companies in cooperation with the Harvard University and the MIT (Massachusetts Institute of Technology). He is also a member of CAIA (Chartered Alternative Investment Analyst) Chapter Germany and a CAIA charterholder and is also a member of the IFTA (International Federation of Technical Analysts). Besides his interest in trading, investing and artificial intelligence, Raul is an evangelist of the universal basic income. Because of the high implications of AI for our society he also entered German politics (Free Democratic Party).
Since 2020 Raul Andreas Glavan lives primarily from his investment income as a private gentleman and continues to develop his trading strategies with a focus on artificial intelligence and applied behavioral finance. In addition he is an experienced consultant for artificial intelligence and asset management. Mr Glavan is also a passionate speaker on these topics and is the brand ambassdaor of Rise of AI (Europe's most influential platform for the growing Artificial Intelligence industry).
Business contact: